Throwback To The Brat Pack
"St. Elmos Fire" Movie Review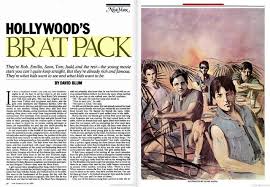 The 1980's saw the production of many iconic films such as "The Breakfast Club", "Sixteen Candles" and countless more. According to E News, "Made for just $10 million, the coming-of-age film went on to become one of the defining movies of the '80s, starring some of the decade's hottest stars in young Hollywood."
"The Brat Pack " was a group in the 80s that consisted of well-known actors. This popular group consisted of Emilio Estevez, Anthony Michael Hall, Rob Lowe, Andrew McCarthy, Demi Moore, Judd Nelson, Molly Ringwald and Ally Sheedy. Some of these names may stick out. Another well-known film that consisted of some of "The Brat Pack", was "The Breakfast Club", released in 1985.
Just five months later, "St. Elmo's Fire" was released. This movie takes place in the historic neighborhood of Georgetown, located in Washington D.C. A group of life-long friends graduate from Georgetown University and attempt to adjust to post university life as they take on the real world.
There's Kirby, played by Emilio Estevez, a waiter who wants to be a lawyer; Kevin, played by Andrew McCarthy, a sarcastic writer who craves love from Jules, played by Demi Moore; Alec, played by Judd Nelson, whose Republican ambitions disturb his girlfriend, Leslie, played by Ally Sheedy; and Wendy played by Mare Winningham, a quiet girl in love a man who struggles to be a committed husband and father, Billy, played by Rob Lowe.
The film presents many hardships and personal obstacles for the group of friends. Alec has just shown his true colors by changing from Democrat to Republican, which his girlfriend Leslie does not like. Leslie is a very independent architect who believes she has to make a name for herself to find out who she is before she can truly commit to another person.
Kirby aspires to become a lawyer and does so by working as a waiter at their local hangout, St. Elmo's Bar, to pay for his schooling. His roommate, Kevin, wishes to become a writer.
Billy, the bad boy, is married with a child. He is the irresponsible one of the group who does not want to face the responsibilities of being an adult with family commitments. Innocent and sheltered Wendy comes from a wealthy family who provides for all her financial needs. She is in love with Billy, who takes advantage of her love for him.
Most are concerned about Jules who works as an international banker. However, she lives a life that doesn't fit her expensive lifestyle. This eventually leads her down a dark path, in which the friends are brought closer together. The question is if this friend group can survive adult real life together or apart.
This film is a great movie to watch if you are looking for a classic 80s movie. It provides comedy and a life lesson. I sat down with my parents one night and watched "St Elmo's Fire" for the first time. I love 80s movies, so being able to watch another awesome film with some of the characters from "The Breakfast Club" was a fun experience. I would definitely say that it is one of my favorite 80s movies by far. I would recommend this movie to teenagers and young adults just graduating high school or stepping out into adulthood fresh out of college. I would give this movie an 8 out of 10 stars.
Leave a Comment
About the Contributor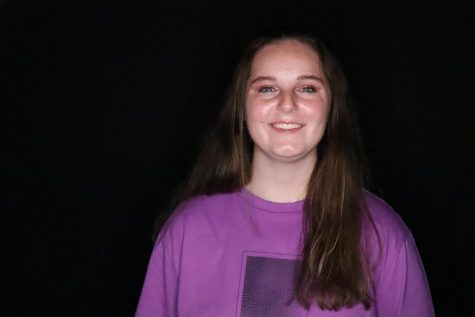 Lauren Eurich, Design Editor
Lauren Eurich is a senior at GHS and in her third year on The Voice staff. She serves as the design editor. She is involved in journalism because she has...