Senior All In On Sports
Newest Staff Member Accepts Challenge
Senior Matthew McKinney is the only newcomer to The Voice, and his love of sports is one of the main reasons he came on board. He hopes to revive the sports section.
"It wasn't really a thought that occurred to me until one day I had some free time, and I was talking about the newspaper," McKinney said. "I think it kind of sparked an interest in me with Connor (Bulgrin), and he talked to the newspaper advisor, Mrs. (Gretchen) Baijnauth. They brought me in and pitched it to me, and I was sold on the idea of being able to go to sporting events, and write stories on them. I was interested in writing the editorials and being able to put out a product that I could be proud of. I'm one who likes to share their work, especially writing, and I also have a great passion for team sports, so any way I can combine those two is something that I was really hoping to be a part of."
Every year new students join The Voice; however, McKinney was the only student who decided to try out the class this semester. Not only is it odd that he is the only newcomer, but also because he is a senior. Usually, students enroll in an introductory level class before they enter a full-time staff, but because McKinney is a senior and had a special invitation, he did not have the time to jump through these hoops.
"I feel like maybe my first couple of pieces may not be to the level that I'll be at at the end of the year," McKinney said. "I don't really feel that much of a disadvantage, I feel like I am well versed in different styles of writing, and I pick up the hang of them pretty quickly. I have done some writings that have used interviews, and some things that are similar. I'm not too worried about being too far behind."
Mckinney's main focus as a writer will be sports, mostly due to his passion for sports. When he is not at school, he competes for the Fremont Flyers Hockey team, and throughout his life, he has also played team sports such as baseball, soccer and basketball. His athletic nature is truly why he joined the staff.
"I think sports news is so important to me because, as a reader, it is what interests me," McKinney said. "As a writer, I understand how great the interest is, so then I know that there will be other people that are going to want to know the scores, they are going to want to know what happens, the plays. So I just want to make sure I can get that story out to them because if I was the one that needed it, I would want just the same."
Just because he will be doing something he likes to do, does not mean it will be easy. As he is learning on the fly, there will be challenges that he faces.
"I think the biggest challenge that I will face will be writing a story and getting the content to be something worthwhile," McKinney said." Because I don't find making writing fancy, or getting people's attention to be that difficult, but I think really making the content something that is worth reading will be the biggest struggle."
At the end of the day, McKinney is ready to tackle his newest class. His competitive mentality and love for sports are what will drive him to success this year.
Leave a Comment
About the Contributor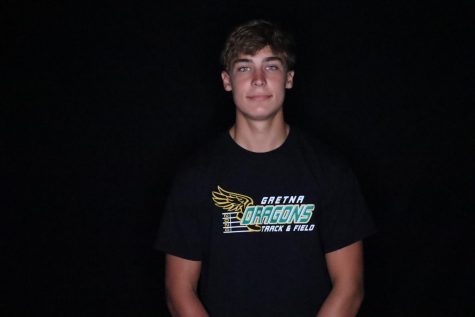 Connor Bulgrin, Editor-In-Chief
Connor Bulgrin is a senior at GHS and this is his third year on The Voice Staff. This is his second year serving as the Editor-In-Chief. He is apart of...