4the4 Memorial Scholarships Awarded
Memorials Established to Remember Friendship
The 4the4 Memorial Scholarship was created by the parents of Abby Barth, Alex Minardi, Addisyn Pfeifer and Kloe Odermatt.
Alex's mother, Ms. Tonja Minardi, said all of the mothers wanted to do something together for all four girls since they died together on June 17, 2019, but they also had their own visions on what scholarships to do for each individual girl.
"We all just felt very passionate about making sure their memories are together and that they are always thought of and honored together," Ms. Minardi said. "This was just our way that we are able to do that."
This year the money for the 4the4 Memorial scholarship was collected through the sales of 4the4 t-shirts. The moms want to keep coming up with ways to honor the girls memories' involving the community since their deaths have affected so many people in Gretna. They plan on continuing this scholarship for years to come and are doing a "Fore the 4" annual memorial golf tournament on June 19 to help raise money for next year's scholarships.
"It is just very important to all of us moms and we are very passionate about spending as much time on their memory as we would have spent on them if they were still alive," Ms. Minardi said. "We are trying to come up with as many ways that we can to do that and involving the community since it is something that's really touched so many people and not just our families. This is just one way that we can do it and we're going to try to do different things every year that will continue to bring this around for everybody to come together and remember together."
The first four seniors to receive the 4the4 Memorial scholarship were Tristan Duin, Grace Kienow, Sofie Gunn and Lydia Yost. When Duin learned about this scholarship he could not let the opportunity pass. He was friends with all four of the girls and wanted to get this scholarship to show how much the Gretna community and the four girls have changed his life.
"I was close friends with all four of the girls," Duin said. "For me, it was impossible not to be friends with them. They were all so funny, kind and easy to be around. It was never a dull moment with them."
The seniors were each very grateful to receive this scholarship and to be able to carry the girls' names and legacies with them. The parents of the four girls want to continue this scholarship as a tradition for years to come and spend as much time on honoring their memory in the community as they can.
It was important to the moms that the girls' memories are honored together, but they also each have their own individual scholarships as well.
Kloe has the Fly High K-Low Scholarship that was given to someone at Elite Cheer to have their season paid for, and she has the Kloe Odermatt Memorial Scholarship given to a senior at GHS who has experienced the death of a parent.
Alex and Abby have the Dance 4 Abby and Alex Scholarship that went to five different senior girls who are on any competitive dance team.
Alex has the Dancing for Alex Scholarship that was given to the seniors of the GHS dance team.
Abby has the Abby Barth Memorial Scholarship that was also given to the seniors of the GHS dance team.
Addisyn has the Addisyn Pfeifer Scholarship that was given to two seniors on the GHS girls soccer team.
Leave a Comment
About the Contributor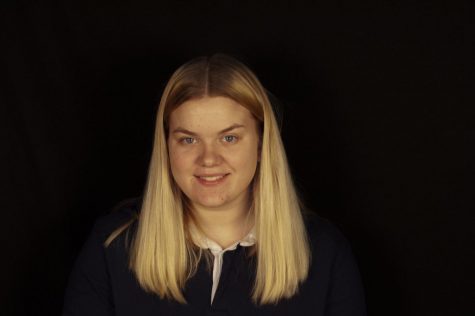 Peyton Rewczuk, Editor-In-Chief
Peyton Rewczuk is a junior at GHS and is in her second year on The Vanguard Staff. She serves as Editor-in-Chief. She is involved in journalism because...