402 Apparel
Students Establish Instagram Account for Selling Clothes
On Instagram, sophomores Avery Edwards, Avery McLaughlin, and Danah Afana have collectively created a shared account called "402 Apparel." Through this account, these students have given others the opportunity to purchase name-brand, partially used clothing at a reasonably cheap price. They have made these low prices apparent through posting the market and pick-up price per each individual piece of clothing.
"I think we started it about a month ago," said McLaughlin. "April 15th is the exact date."
The main reason why these students wanted to start this account was to make an easy profit during the COVID-19 pandemic. Through this account, they sell a variety of items such as crewnecks, jeans, bras, and shirts. The account idea was first introduced by Afana and later came to be established through the agreement of the other students.
"There's a lot of other accounts that do it, (sell clothing) so we thought why not just start our own clothing account," said McLaughlin. "We felt like this would be an easy way to make money during the pandemic."
The account has many shipping options The first option is free but requires the purchaser to pick up items from the seller's homes. The next option charges a small delivery fee but the sellers will take items to the purchaser. The final option is mailing the items. "Danah and Avery are both 16, so they can both drive to deliver the clothes," said McLaughlin. "We usually only do it for like two extra dollars."
The bio on their Instagram page provides directions on how to place an order. If someone wants to make a purchase, they can simply direct message the account. Buyers can either Venmo or give cash to whoever is selling the items.
"Whoever sells the items gets the money," said Afana "So if I sell my shirt to you then I would just get the money for it."
402apparel mainly focuses on selling items to people located in the Omaha area. Recently, they have just started to do custom embroidery on their clothes. The price for each embroidery is different, depending on how difficult it is and the clothing has to be provided to get it done, and it can be done to just about anything.
The page is updated frequently, and the sellers try to respond quickly to customers' questions. They also make sure items are packaged neatly when shipping. Since the page opened on April 15, they have sold 30 items. It is their goal to continue selling items until they run out of clothes, but the account will stay up just in case they want to start again. Students looking to add pieces to their wardrobe should check out @402apparel.
Leave a Comment
About the Contributor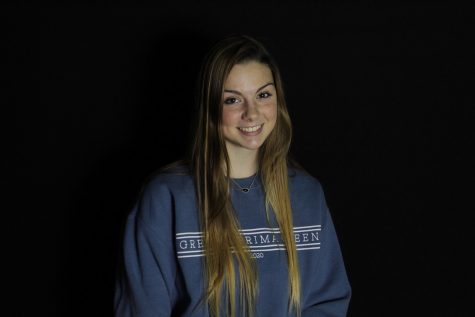 Skylar Mosser, Staff Reporter
Skylar Mosser is a sophomore at GHS and is part of the Vanguard Magazine for her first year. She is in Journalism because she enjoys learning about other...