E-Learning vs. Traditional School
Students share opinions about e-learning's successfulness
Over the last two months, students have been attending school online. Some students have been able to adapt well to eLearning while others are having issues getting used to it. The 2019-20 school year is done, students and teachers share how well eLearning has gone for them.
"I think eLearning is an ok fix for this situation," English instructor and Department Head Mrs. Theresa Huttmann said. "I think at the high school we had a pretty good handle on eLearning simply because we have been 1:1 with laptops for two years. There are obviously some downsides, but I think we handled it pretty well given the chaotic nature of the rest of the world right now."
Mrs. Huttmann's efficient schedule and communication with students has led to a successful experience. She discovered students have more time to do work and do not feel like they can only do work during school. There is also more time for both students and teachers to sleep, which is another thing Mrs. Huttmann enjoys. However, she dislikes that her only interaction with students is through electronics. In class, she tries to limit the use of technology and prefers her students to stay engaged and make connections to the material and to the others in the room. However, it is hard to do that if all schoolwork is online.
"I like that kids can work on materials when it works best for them," Mrs. Huttmann said. "I don't like the repetitive cycle of giving work, grade work, looking for incomplete work, giving work, grade work, looking for incomplete work, etc. I don't like looking at my laptop all day long. I don't like teaching to a screen instead of to human faces."
Despite this, Mrs. Huttmann has successfully transitioned to eLearning. She is excited to see her students in the 2020-21 school year.
"I miss interacting with my students and co-workers in person," Mrs. Huttmann said. "I miss the quickness and ease of giving instructions and answering questions in person. I miss doing activities that involve class discussions or small group discussions. I miss the vibe of the end of the year."
Students are missing school as well, including junior Mark Staley. He transitioned into eLearning easily and is done with all of his work by Tuesday. Despite the drastic difference in free time, he still misses his friends and even the certainty of understanding the material.
"Some positive things include the availability of it being on your time and learning somewhat at your own pace," Staley said. "Some negatives include the struggle to learn math and retain it when it comes to eLearning."
This fall, Staley would like to have more time and ways to talk to teachers. He also hopes he can still do football. While he could do eLearning again if needed, he would rather be back in school. However, whatever happens with school, he will remember his experience with eLearning.
"I think it will be a memory I will hold, but provide maybe a break leading into (school) and make me appreciate school more," Staley said. "I just hope it doesn't affect scores and admissions."
However, some students, like freshman Isabel Kinnan, would like to see eLearning continued this fall. Online schooling has been easier for her because she can set her own pace for work, and she feels like she has more freedom. Because of this, she would prefer more online-based learning next school year.
"Not a lot of people would count this as realistic, but I think school would be a lot less stressful if we didn't go for so long during the day," Kinnan said. "Personally, I think seven hours is excessive."
Many schools in America are planning on staying closed this fall and will continue eLearning. If this happens at GHS, students will not be able to meet teachers and receive materials for classes. As we get closer to the new school year, we will see how students will be attending school, if at all.
Leave a Comment
About the Contributor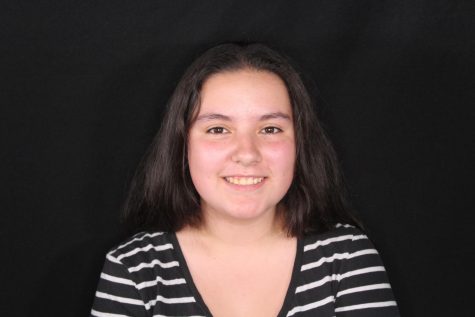 Isa Muhlecke, Staff Reporter
Isa Muhlecke is a junior at GHS and is in her first year on The Dragon staff. She is a reporter. She likes journalism because she likes getting to know...