Real-Life Treasure Hunting
Geocaching Offers Students Healthier, More Productive Way to Spend Time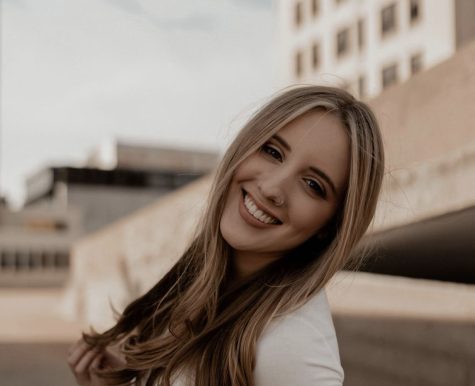 More stories from Kalei Renner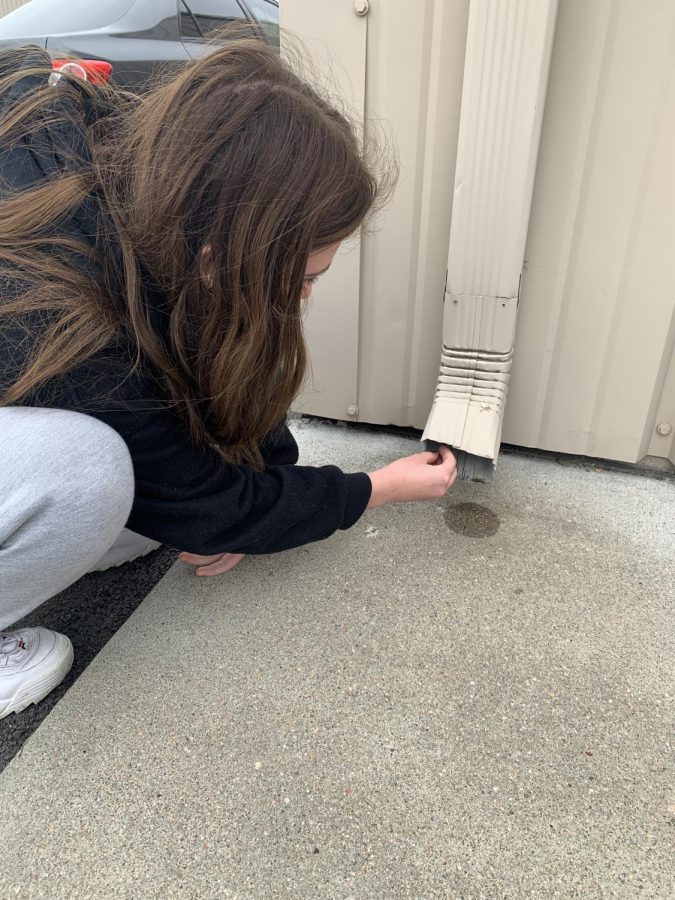 Since students stopped reporting to school, they have frequently been spending their time outdoors searching for "hidden treasure." Geocaching, an outdoor recreational activity, allows users to find "geocaches" (what the "hidden-treasure" is called) that contain a variety of different inexpensive treasures such as small toys and keychains. In order to participate in this activity, participants must download an app called "Geocaching." Once in the app, they have full access to a world-wide map obtaining the geological location of every geocache in the world.
"When I was first introduced to geocaching, I thought it was just going to be an app where you find virtual treasure," sophomore Hailey Wojtas said. "Once I was able to look for my first geocache though, I was surprised to find out I was actually searching for a physical object\; it was so much fun."
In order to track down a geocache, participants must first select (pick the location) of a geocache of their choice and then allow the built-in navigation system to lead them to the cache. Once at the site of the geocache, participants must be observant of their surroundings given the fact that caches are typically very small, hence making them harder to find.
"Sometime last week, my friend and I went into Elkhorn to go geocaching," Wojtas said. "I remember going into town, and the cache was hidden inside of a really vintage, authentic-looking bicycle. Some of the other caches were camouflaged or painted over as well to try and make it harder for us to find them."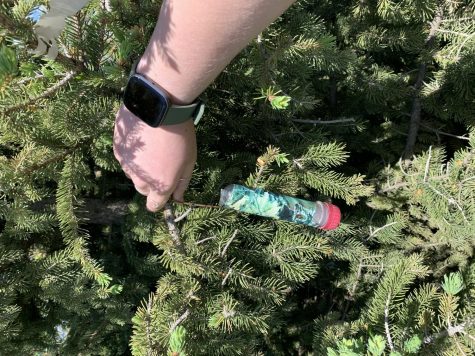 Geocaching not only gives participants the ability to search for unique items, but it also allows them to discover new places outdoors. Some are typically found in forests, lakes, hidden trails and historical landmarks. Sophomore Emery Cleveland is one geocacher, in particular, who discovered a new landmark amidst searching for a geocache.
"I went to Zorinski Lake with my friends to try and find a geocache a couple of weeks ago, and we ended up at this really unique spot," Cleveland said. "We had to walk on a hidden back-trail until we ended up at a tree growing sideways\; I would never have discovered this tree if it wasn't for geocaching."
Over 3 million active geocaches are hidden in a multitude of locations throughout the world. Students have been able to use their time away from school constructively through adventuring the not-so-well-known part of the world.
Leave a Comment
About the Contributors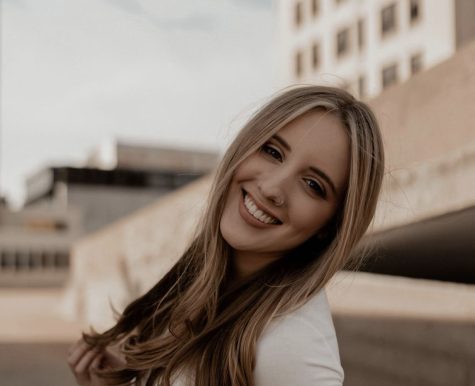 Kalei Renner, Yearbook Business & Advertising Manager
Kalei Renner is a senior at GHS and is in her first year on The Dragon staff; she serves as the Business and Advertising Manager. Prior to entering The...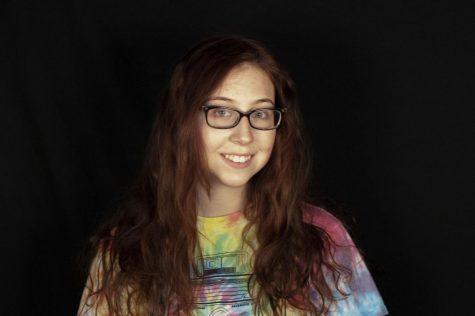 Allie Janulewicz, Staff Reporter
Allie Janulewicz is a senior at GHS, and this is her first year on the GNN staff. She is a reporter and Allie is a part of journalism because she uses...