Band Program Releases Next Show's Theme
Another Year, Another Chance for Victory
For the past three years, the Marching Dragons have been successful in the Nebraska State Band Masters of America competition. In 2017, they were Class A state champs with 3rd place overall. In 2018, they were Class A state champs and the NSBMA overall champions. Finally, in 2019, defending their title, they won Class A state and were once again the NSBMA overall champions.
Each year the band has a different theme for their show. Two years ago it was, "Illumination" and last year it was "Reflections of Earth". When the marching season ends, the band patiently awaits the announcement of their new theme. The announcement came on April 27. The show theme with their new director Mr. Vincent Simodynes in the fall is "Wide is the Water".
Freshmen Byrnna Critchfield and Madison Bossman will be on varsity band together next year and were excited to find out the new show theme. Critchfield was on varsity last year, she is a returning member of the color guard.
"I'm excited to be on the field with my friends again, but I do get nervous that I will mess up at competitions," Critchfield said.
Both freshmen are excited about the theme for this year, but they also have their own concerns about it. Every year the band puts on an exceptional show and the band gets very familiar with the piece very quickly.
"I like how there are different instrument solos," Bossman said. "I do wish the entrance was bigger though."
Bossman was a member of the freshmen band last year where they performed songs from the hit movie, "The Greatest Showman." Bossman is excited to join the varsity band program but as all newcomers do, she has her worries.
"I'm looking forward to having fun and making new friends but I am nervous about meeting the director," said Bossman. "But I know I will have to put in the work that is necessary."
Joining such a successful program is harder than most people think and takes courage. After a near clean sweep at every competition, it is apparent to every person in the audience how good this band is. But it doesn't just happen, this organization gains its success from the hours of work they put into their craft. With the new band theme released, the Gretna Marching Dragons are eager to step back onto the field and defend their titles.
View Comments (1)
About the Contributor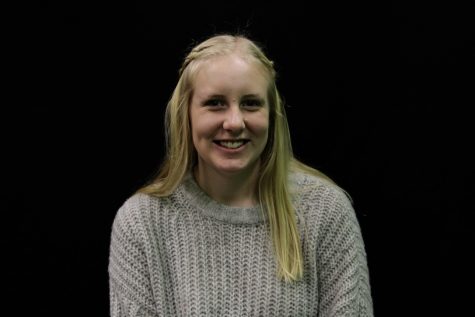 Avery Swanson, Staff Reporter
Avery Swanson is a freshman at GHS and this is her first year on the Vanguard Magazine Staff. She serves as a reporter to the magazine. She is in journalism...