Quarantine Cupcakes
Students Deliver Baked Goods
Before COVID-19, going to restaurants or bakeries was as easy as snapping a finger. Now, takeout and delivery are the only options. Juniors Paige Pulte and Alex Goff decided to deliver treats of their own.
"I chose to make and deliver cupcakes because I love to bake," Pulte said. "I was bored at home, and I wanted an excuse to at least see my friends and make them happy. Even if it was from a distance."
Pulte made her favorite strawberry shortcake cupcakes. The delicious goods were made from scratch. The vanilla cupcake had a strawberry middle and was topped with strawberry whipped cream. Pulte decided on baking cupcakes to fill her time of boredom.
"My parents were a little hesitant letting me leave the house," Pulte said. "Especially since there were other people involved because they didn't want me or anyone else to get sick, but they knew in the end that it wouldn't cause any harm if I kept my distance and that it would ultimately make others happy."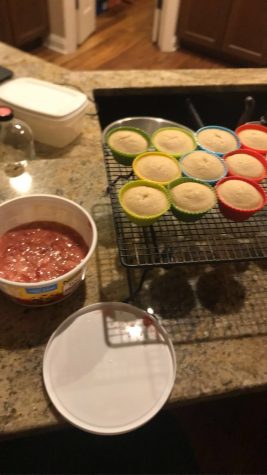 Deciding on a few friends and grandparents, Pulte and Goff delivered the cupcakes. The act was a surprise to some and helped brighten other's moods.
"I was very surprised because I didn't know she would be dropping them off until she called a few minutes before doing so," junior Zoey Schultz said. "It made my day though, and they were delicious."
Other friends who received the scrumptious treats were happy to finally see a friend after being stuck at home. Due to COVID-19, the students hadn't seen each other since school was canceled. For the students of parents who took social distancing very seriously, the cupcake delivery was a hard matter for them to agree to.
"I was so happy," junior Sophie Larson said. "I haven't seen anyone for weeks, so being able to see one of my best friends was so great. She has such a kind heart and a great soul. I have already considered doing this, but my dad is keeping us in total isolation."
Filling the void of missing her friends, Pulte said she would happily do it again. The act of kindness can have a domino effect and maybe the lucky friends will pass on the kindness.
Leave a Comment
About the Contributor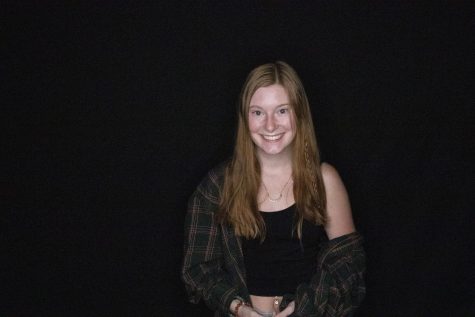 Bayleigh Koch, Staff Reporter
Bayleigh Koch is a senior at GHS and is on her fourth year as a staff writer for The Voice. She is involved in journalism in hopes of uncovering the truth...