The Story Must Go On
Students Continue to Write Verse Novels
Despite school being out of session, English and Creative Writing Instructor Mrs. Jennifer Long's Advanced Poetry class has continued moving forward on writing their poetry novels. Students in the class have free reign over the topic and style that they choose so long as it is still a verse novel.
"A verse novel is a hybrid form of writing where a complete story is told with all of the elements of fiction even though it might be true," Mrs. Long said. "But it has exposition, rising action, climax, conflict, you know well-developed characters, round characters, protagonists, antagonists, fully developed settings, that kind of thing. But it's told through a sequence of poems."
Students who have taken American Literature CP might recognize verse novels like "Death Coming Up The Hill." The novel is written entirely using haikus and each syllable represents every fallen soldier of 1968. Some students have taken the route of writing non-fiction stories for their novel. Even going so far to write about personal experiences that are hard to write about.
"I am writing on some harassment issues I've dealt with in the past," senior Rylee Zimmerman said. "It's kind of my healing process I guess. It's a really good way to release any emotions that have been building up and get past anything I've gone through."
The project is brand new to the course. While students have the option to write verse novels as their final project, this is the first time she has had students do a verse novel as an assignment.
"This is a really advanced group of writers and so I was really looking for a challenge for them," Mrs. Long said. "And I know that this will be a challenge, especially now."
As of April 17, not all students finished writing the novels and are being allowed to continue writing it over time. Since a couple of those novels were more personal, they were not published. But students still have the option to publish them if they choose in the future.
Leave a Comment
About the Contributor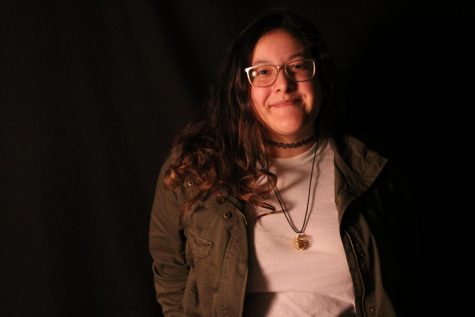 Isabel Mancilla, Editor-In-Chief
Isabel Mancilla is a senior at GHS, and this is her second year on The Voice staff. She is the Co-Editor-In-Chief and loves writing the stories that should...