WNBA Draft Recap 2020
Grading Every Team's Efforts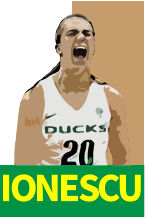 The 2020 WNBA Draft made a big splash in an otherwise weary sports world. It showcased as the first major sports event since the outbreak of a global pandemic, and featured tributes to future stars gone too soon, a once in a generation talent available at first overall and set a remarkable precedent of how to handle a prestigious, high-caliber occasion to be followed by the upcoming NFL draft.
New York Liberty: A-
New York had the good fortune of receiving the first-pick in this year's draft, and they did not waste it taking Sabrina Ionescu of Oregon University. The nation's top player's senior year ended early, but there was little doubt that her well-rounded game would see anything other than first overall. She provides a much needed boost to a Liberty team that lost last season's best player, Tina Charles, in a trade. They did not stop at Ionescu though. In what was a very active draft for the Liberty they made six selections adding offensive firepower with UConn Forward Megan Walker, Louisville Guard Jazmine Jones and Duke Guard Leaonna Odom. In addition to some defensive prowess with another Louisville alumna in Kylee Shook. They flipped their third round selection, Erica Ogwumike, to Minnesota in exchange for veteran guard Stephanie Tablot. The Liberty also traded Shatori Walker-Kimbroughto to Phoenix for the tenth overall pick, Jocelyn Willoughby.
Dallas Wings: B+
Dallas made four picks including three in the first round. What the Wings were missing heading into this draft was the most assuredly offense. While boasting a relatively strong defense, they ranked only above the lowly Dream in points per game. Dallas added fantastic scorers in ex-Ionescu teammate Satou Sabally, Princeton product Bella Alarie and German center Luisa Geiselsoder. To distribute the ball they snatched up passing point guard Tyasha Harris from South Carolina. All these picks were brought in to assist their young star, Arike Ogunbowale.
Indiana Fever: D+
A sickening defense was the problem last season for a Fever team that came one spot from a playoff berth. A middle of the road offense did not do them any favors but their defense finished second to last ahead of the struggling Dream. They added versatile defensive star Lauren Cox from Baylor and gritty Iowa Guard Kathleen Doyle before capping off the night with some offense picking Kamiah Smalls from James Madison University.
Atlanta Dream: C
The Dream had four selections this year and they needed all of them as they finished last in the league last year posting eight wins. The biggest concern for the Dream in this draft was scoring. They had just one player average more than 11 points per game and only averaged 71.2 as a team, dead last. To combat this they spent the fifth overall pick on Texas A&M Guard and prolific bucket-getter Chennedy Carter, as well as two other strong scorers in Oregon State's Mikayla Pivec and Clemson's Kobi Thorton both taken in the third round. Their second round selection was used to select Brittany Brewer of Texas Tech in an effort to presumably shore up a mediocre defense.
Phoenix Mercury: C-
A Phoenix team that just barely snuck into the playoffs came into this draft needing help on both sides of the ball, but primarily on offense with the loss of their second leading scorer DeWanna Bower in free agency. After trading their first-round selection, they took scoring point guard Te'a Cooper from Baylor. In the third-round the Mercury did manage to bring in some offense with the NCAA leader in points per game Stella Johnson from Rider University.
Minnesota Lynx: B
Despite having an elite defense, the Lynx were a less than special offensive team last season and struggled mightily handling the ball leading the league in turnovers. To make matters worse all-star point guard Danielle Robinson left the team in free agency. The Lynx decided to bulk up their front court in the first round adding defensive powerhouse Mikiah Herber-Harrigan from South Carolina. In the second they took commanding point guard Crystal Dangerfield from Uconn and then traded for dominant scorer Erica Ogwumike of Rice University.
Seattle Storm: A
One thing that was not raining in Seattle last season was buckets. The Storm boasted one of the WNBA's best defenses, but also one of its worst offenses ranking tenth only barely ahead of cellar-dwellers the Wings and the Dream. Seattle is just a year removed from a WNBA championship and will be looking to get back to the top of the mountain after adding explosive Latvian wing Kitija Laksa and do-it-all Duke guard Haley Gorecki to help the offense. In addition the Storm drafted forward Joyner Lucas out of the University of Texas to improve a team that was last in rebounding.
Chicago Sky: D-
The sky was the limit for scoring against Chicago in 2019. The Sky allowed the second most points per game in the league and were particularly battered down low where they allowed the most points in the paint of any WNBA team. However, they kept themselves in games with the second best scoring offense just behind Washington. They seemed to keep their offensive prowess in mind as they selected efficient Oregon forward Ruthy Hebard as well as scoring point-guard Japreece Dean and another powerful scorer in power forward Kiah Gillespie out of Florida State.
Los Angeles Sparks: B
It is hard to find any serious cracks in the Sparks as they are a strong team on both sides of the ball, but some places they could have improved going into the draft were in blocks and defensive rebounding. They got rebounding with Miami's specialist Beatrice Mompremier. A small scoring boost would take the team to an elite offensive level and they went for it drafting outstanding guards Germany's Leonie Feibich and Tynice Martin of West Virginia.
Las Vegas Aces: C+
The Aces hoped to make their only pick of the 2020 WNBA draft count when they were up in the third-round. With the top-rated defense in the league on their hands, the Aces' focus turned to the offensive side. They made a strong selection when they took an impressive point forward from Holy Cross, Lauren Manis.
Connecticut Sun: C
Featuring quality on both offense and defense the WNBA's runners-up from a year ago came into this draft needing to add a few finishing touches particularly in the scoring department to pair with the newly acquired DeWanna Bowser. They found two quality additions in solid Maryland scorer and rebounder Kalia Charles as well as sharp-shooting guard Juicy Landrum of Baylor.
Washington Mystics: B-
Reigning WNBA champions Washington boast the best offense in the entire league and have not one but two former league MVPs on their roster, yet they have one glaring problem: they were one of the worst rebounding teams in the WNBA last year ahead of only Phoenix and Seattle. They attempted to address this by drafting Creighton University's stalwart forward Jaylyn Agnew. To add to the best passing team in the league they also added Sug Sutton with the final pick of the 2020 WNBA Draft.
All Statistics and Player Information Courtesy: WNBA.com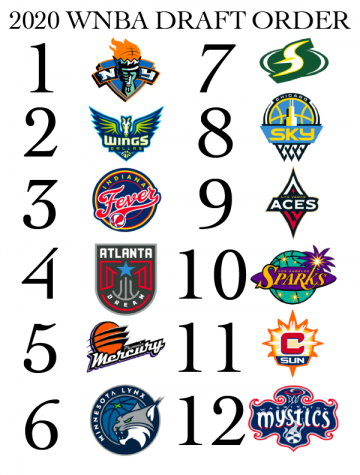 Leave a Comment
About the Contributor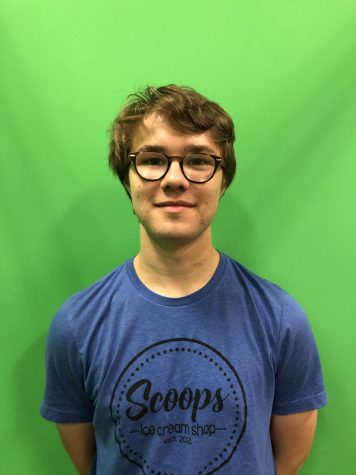 Zane Mrozla-Mindrup, Staff Reporter
Zane Mrozla-Mindrup is a senior at GHS and is continuing into his fourth year on The Voice Staff. He serves as the News Editor. He enjoys being in journalism...