Cheering From the Couch
Fans Coping Without Live Sports
The spring sporting window is the most action-packed time of the year for sports fans at every level. Spring brings professional events like the Masters Golf Tournament, the NBA and NHL playoff races, MLB's opening day, and the UEFA Champions League. In amateur sports, high school seasons for golf, baseball, and track and field are in full swing, and of course, from the college ranks comes the long-awaited March Madness basketball tournament. Yet this year a submicroscopic infectious agent that cannot even manage to reproduce without finding a living cell brought this whole world to a crashing halt. All of it was canceled, leaving sports fans around the globe scrambling to fill the void.
"Sports provide a healthy outlet for energy and passion," Math Instructor Mrs. Allison Brown said. "They can be intellectually stimulating and provide a track for positive discourse between fans who support the same team or who have teams that are rivals. Fans need this outlet in some way, shape or form."
A quick fix for a little bit of sports content has come from the annual opening of NFL free agency on March 18, 2020, as well as the upcoming NFL Draft in late-April. All the analysis articles, trade rumors, and prospect positioning have provided some intrigue for those stranded without sports.
"I've been watching a lot of NFL Free Agency and NFL Draft Coverage," sophomore Kale Edmonds said. "I like watching both college and professional football in the fall and I find it really interesting how the draft blends both of them together."
One place fans have turned in search of sports programming has been replays. In an effort to capture the aura of games long past ESPN, NBA Network and Fox Sports have been airing many classic games such as past NCAA tournaments, Mia Hamm's farewell soccer match and the so-called "Greatest College Football Game Ever" the 2006 Rose Bowl.
"I would recommend that people watch replays," sophomore Kaleb Seibel said. "Watching the old reruns of your favorite team on TV is really the only content available right now."
Last, but not least is the all-encompassing world that is the internet, which can provide podcasts, blogs and is home to the world's largest cat video archive, YouTube. The video platform has seen an increase in traffic with many people stuck at home and has become a popular resource for sports fans as people can use it to watch game recaps and receive various other content from their favorite teams.
"I've been tuning in to a lot of sports podcasts," Edmonds said. "Those and highlights from YouTube and other various social media platforms can really help take my mind off of the problems and challenges our country faces right now."
Those seeking live-action sports would be forced to find more obscure events. Early on in the quarantine cycle, the fast-paced, cut-throat action of marble racing took the sports world by storm, and even prompted a return of the famous obscure sports channel ESPN 8 "The Ocho". Soccer fans around the globe have watched the action of the Belarusian Premier League, the last professional league in Europe still operating.
"One sports alternative I've been watching is my kids in the bounce house downstairs, we made obstacle courses too," Mrs. Brown said. "Otherwise, I've been enjoying tuning into the random sports on 'The Ocho'."
Any attempt to guess when there will be a return to normalcy is purely speculative, but many leagues have said they hope to be back in business by the fall. Until then replays, player movements, and Belarusian soccer are all that sports fans have. These events are the "new normal" for sports fans, or as they say in Minsk, "новы нармальны".
Leave a Comment
About the Contributor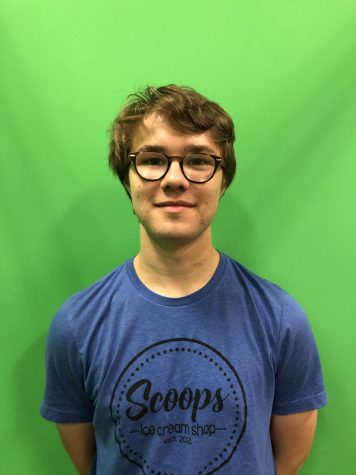 Zane Mrozla-Mindrup, Staff Reporter
Zane Mrozla-Mindrup is a senior at GHS and is continuing into his fourth year on The Voice Staff. He serves as the News Editor. He enjoys being in journalism...