Making A Bigger Impact
Spanish Instructor Leaving for Counseling Job
Multiple teachers have announced that they will be leaving GHS at the end of the year. One of the Spanish instructors, Mrs. Melissa Ryan has taught here at Gretna for fifteen years.
"I will be a school counselor next year at Papillion La Vista high school, "Mrs. Ryan said. "I wanted to make a bigger impact school-wide and school counseling seemed like a good fit for my personality."
Teaching is something that inspired Mrs. Ryan. She knew that she wanted to learn and teach Spanish because of her traveling experiences. Although Mrs. Ryan will be leaving Gretna, she will still put her knowledge in Spanish to use and continue to be a part of a school environment. 
"I also will be able to continue to use Spanish," Mrs. Ryan said. "Travel really inspired me to become a teacher. I traveled and I studied in the Czech Republic, Greece and I backpacked around Europe. When I was on the trains, everybody was speaking different languages, and so I knew that I wanted to study history and then I decided I wanted to study a language and Spanish seemed to be the most practical language to study."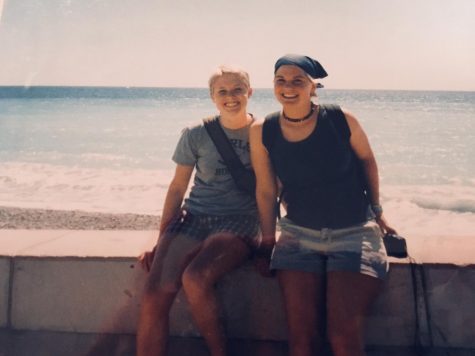 Mrs. Ryan has made an impact on her Spanish students. During her years at Gretna, she has made some very close friends as well. Although Mrs. Ryan is upset to go, it is an important step in her career choice. 
  "I am really sad to leave Gretna and all of my students," Mrs. Ryan said. "I have really enjoyed the fifteen years that I have been here and I have made some very close friends who I will miss seeing every day."
Although Mrs. Ryan is no longer teaching Spanish, she will still be able to use it while counseling at Papillion La Vista. While she is sad to leave, she will be able to make a bigger impact as a counselor.