One Act, But Thousands of Memories
One Act's Theatrical Efforts Take them to State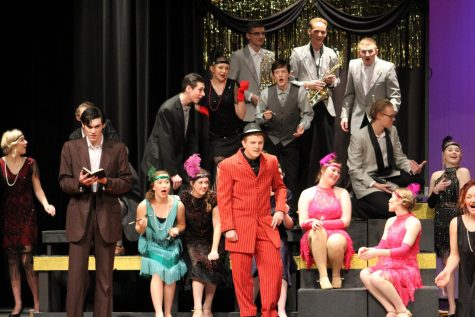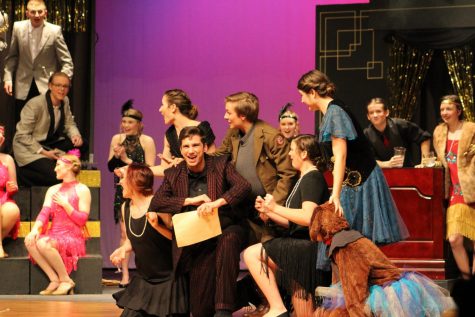 It is that time of year again where the One Act production is taking the stage once again. Gretna's districts took place on their home stage on Dec. 3. The One Act process lasts around three months, with several rehearsals a week. For the students participating in One Act, it can be very time-consuming.
"We have practices almost every single day," junior Erin Berck said. "Hosting and getting ready for districts takes up a lot of time. The first thing that we do is read the script and block our spots. Later on, the actors go off-script and we add more blocking to our production. Once the main characters have most of their lines memorized, we add in ensemble members. We work on improving and adding more details into the show later on."
Although it is an exciting time for the drama community, there are steps that need to be taken in order to make districts happen. Although One Act districts have not taken place at Gretna every year, teachers like W.A.I.T instructor Mrs. Anita O'Neil have been contributing to the One Act production for several years.
"I have been helping out the One Act for probably about fifteen years," Mrs. O'Neil said. "I have done a variety of different things to help with the One Act. This year I just helped with the money, but one of my other jobs is to help with stage props. When One Act travels, I help with transporting props to state tournaments. I feel like I want to support our students and directors. I enjoy seeing the excitement of the students when they are doing their best. I want to support the arts and host events like the One Act."
For students like Berck, One Act is a fun way to spend the fall and winter season before the spring show choir season kicks into gear. In the first semester, One Act is something that theatre students can look forward to.
"One Act is such an amazing environment," Berck said. "Everyone wants to be there because it is fun. We can all enjoy being able to perform and bond over that. One Act is definitely its own family. Everybody is friends with everybody. It is an amazing environment to spend your time and being able to perform doing something that we love."
One Act director and counselor Mrs. Carole Carraher has been directing the One Act productions for numerous One Act. Mrs. Carraher does a handful of things in order to set up for the One Act districts and the One Act production.
"I have been directing One Act productions since 1982," Mrs. Carraher said. "I have been doing it for 36 years at Gretna. To put the One Act together, the first step is to select a play, then cut it, then we hold auditions, cast the play, and start rehearsals. Communication with the other schools about the contest itself and the use of our facility is important. NSAA really is the one who sponsors the contest and the individual schools."
Mrs. Carraher and the cast members enjoy the One Act seasons and continue to perform annually at Gretna each year. According to NSAA, the One Act cast won districts on Tue, Dec 3 and advanced to state at Norfolk high school on Friday, Dec. 13.
Leave a Comment
About the Contributors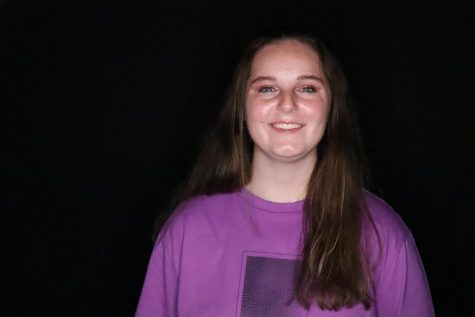 Lauren Eurich, Design Editor
Lauren Eurich is a senior at GHS and in her third year on The Voice staff. She serves as the design editor. She is involved in journalism because she has...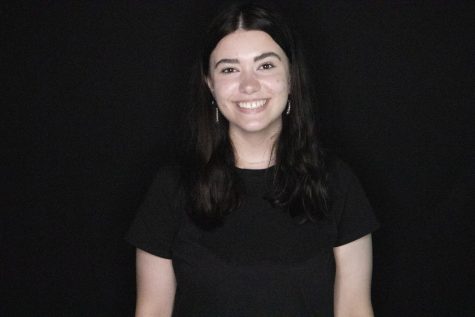 Kaleigh Zollman, Online Editor
Kaleigh Zollman is a junior at GHS and is in her third year on The Voice Staff. She serves as the Online Editor for GretnaMedia.com and Copy Editor for...